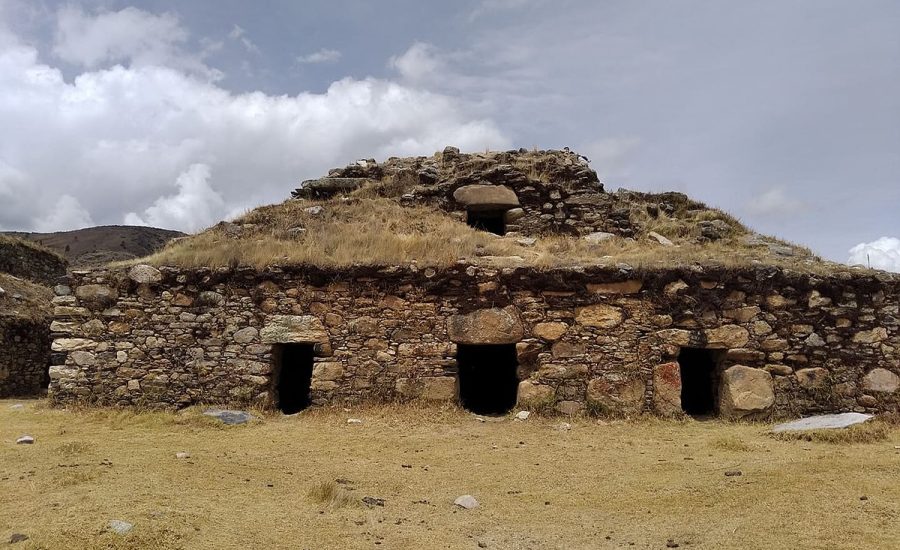 Duración: 08 hours approx.
The tour begins at 8:00 am heading north from the city of Huaraz, passing the villages of farmers and artisans of Tarica, Paria huanca, San Miguel de Aco, in Pampa maca we will make a stop to see the textile artisans , where the textile craftsman will give us information on the ancestral techniques that they know to the present day where they use tree bark and leaves to make fabrics with natural dyes. The Archaeological remains of Honcopampa, this place is characterized by its archaeological remains dating from the Wari period (1000 AD). We will be able to observe a group of chulpas, which had a ceremonial and ritual function of this civilization, afterwards we walk approx. 1 hour you visit the Yuracyacu waterfalls, impressive for its waterfalls.
Return to the bus, to descend to the town of Marcara and after lunch you visit and take a refreshing bath in the hot springs of Chancos, where there are options to use the facilities such as private pools or a steam bath in the chancos caves. , return to Huaraz. Tour duration 10 hours approx. End of our service.