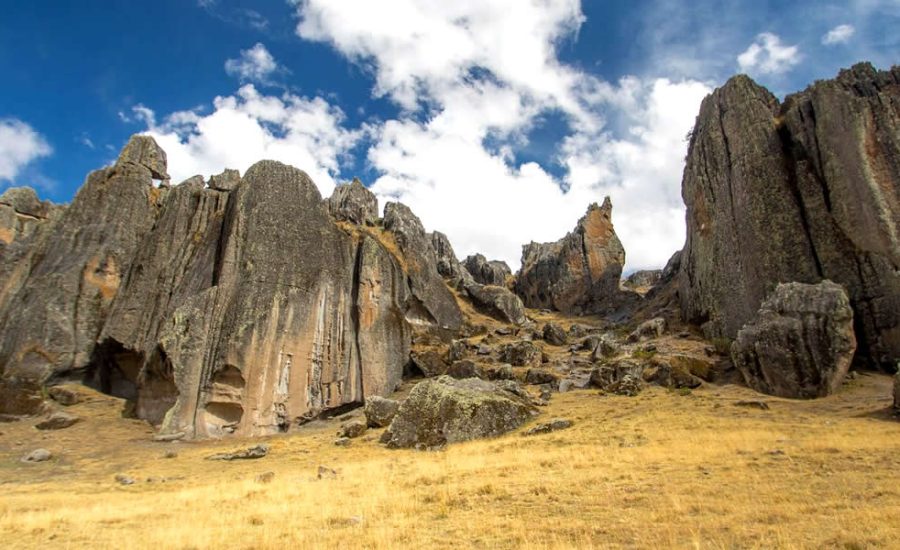 Duración: 09 horas aprox.
Exit to the south of the Callejón de Huaylas, passing the towns of Recuay 3400 meters above sea level. Ticapampa, Catac, we continue south on the way to Lima, at km. 80 we take the detour by affirmed road towards the black mountain range Atún, Machay is a stone forest located in the black mountain range between Huaraz and the Cono Cocha lagoon, at 4200 meters above sea level. It has an area of ​​200 hectares approx.
The area has many attractions, such as cave paintings, petroglyphs and different rock formations such as dinosaurs, bears, man, owls, etc., also in the upper part of the forest we can find a lunar landscape formed by a large number of blocks of rocks of origin. volcanic.
Hatunmachay is also a rock climbing school for lovers of this sport; here you can find a great variety of routes between 15 and 60 m. And of different levels. After the tour between these rock formations due to the erosion of the winds, we return to the city of Huaraz. End of our service.