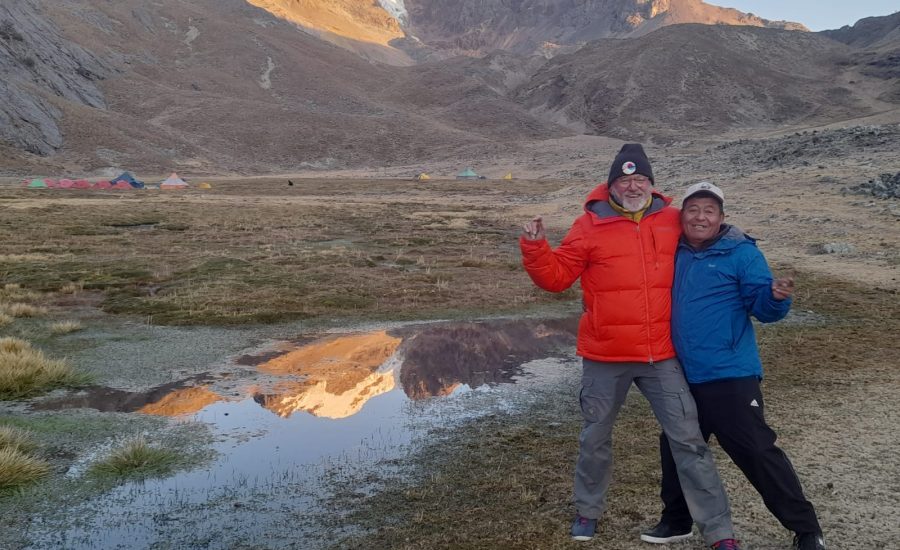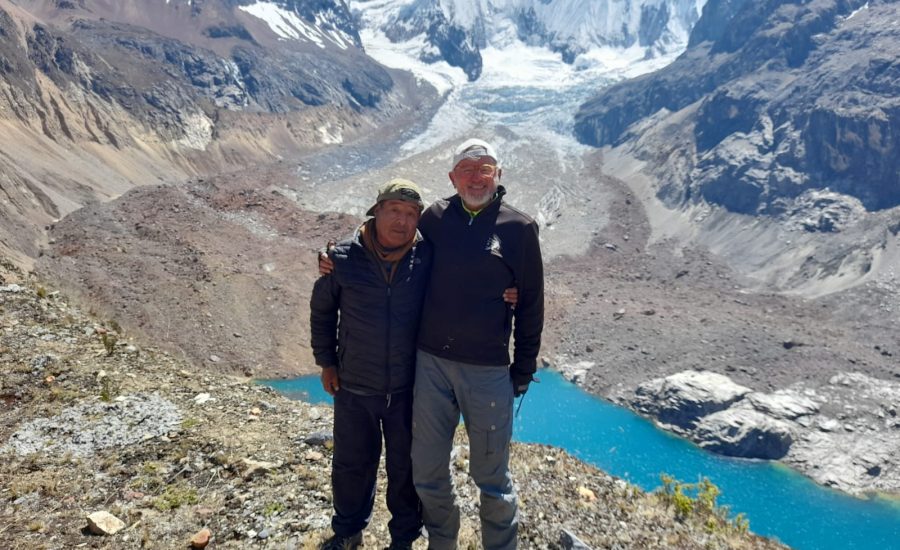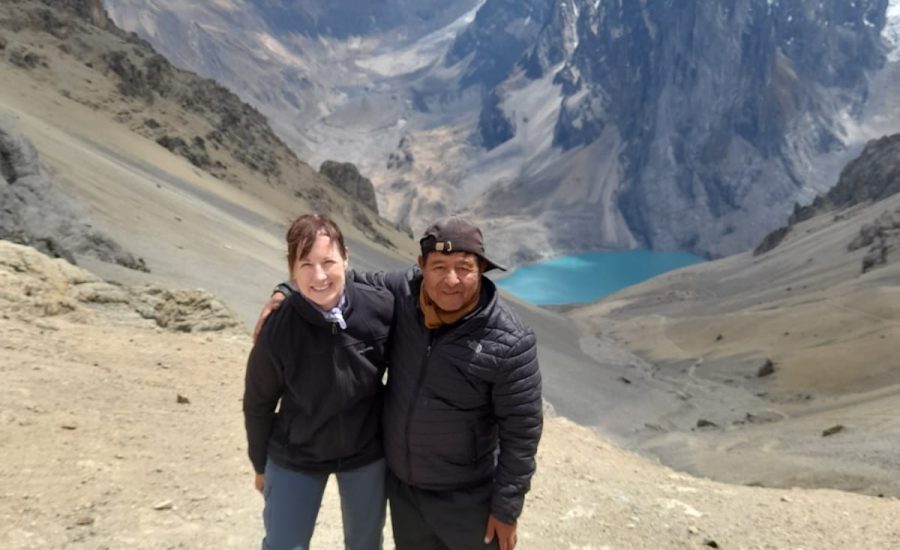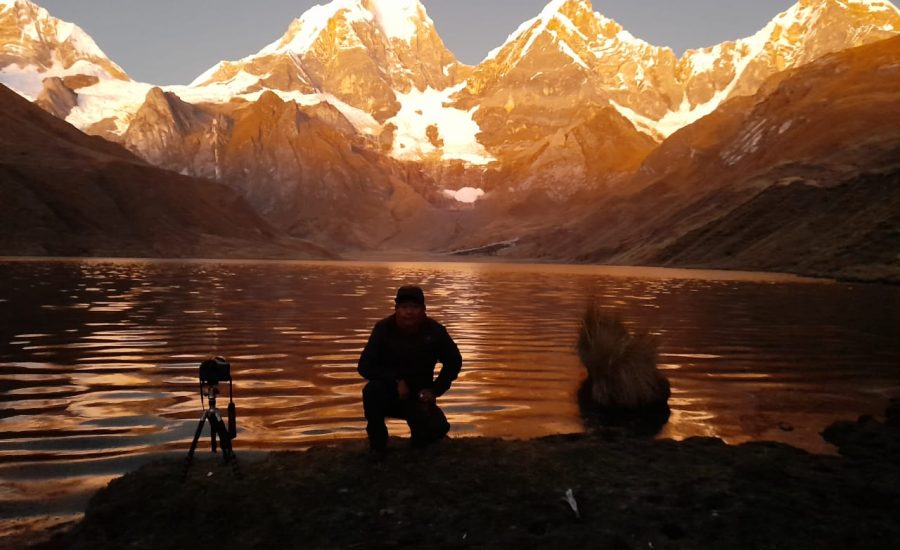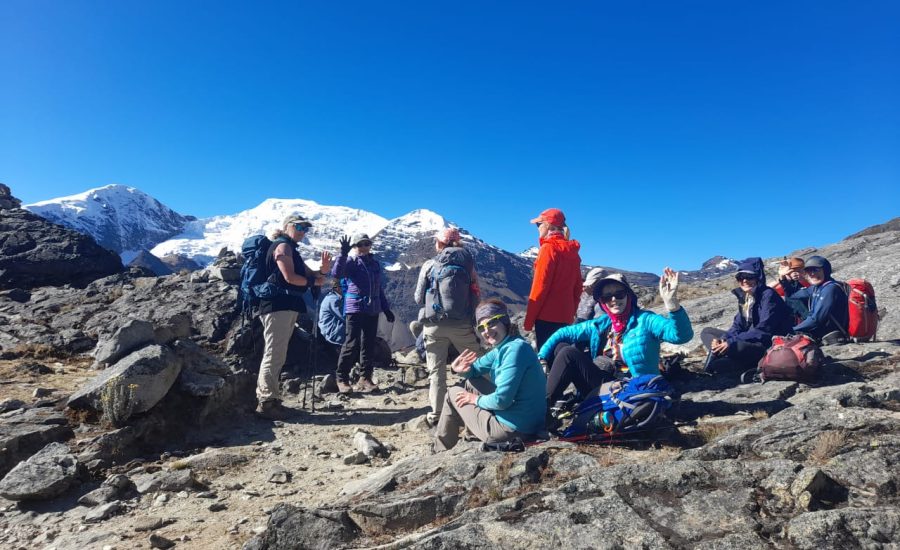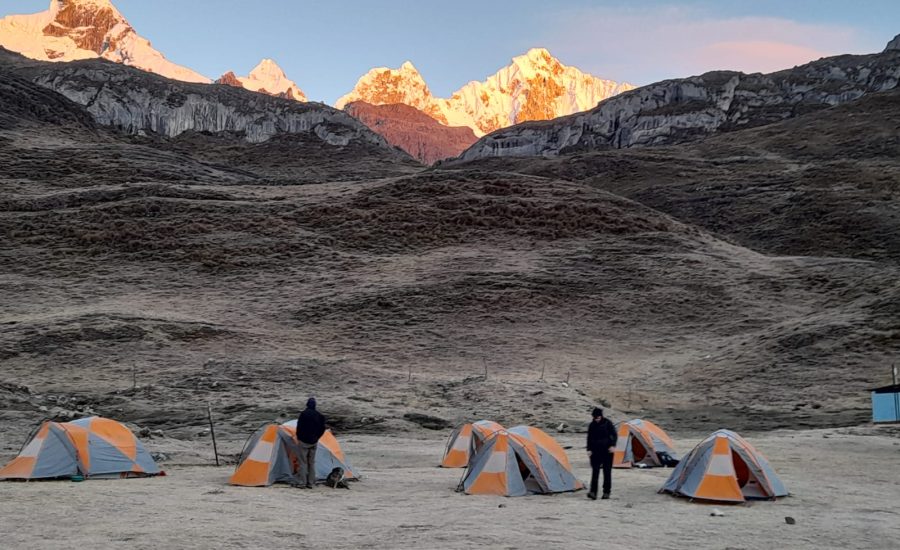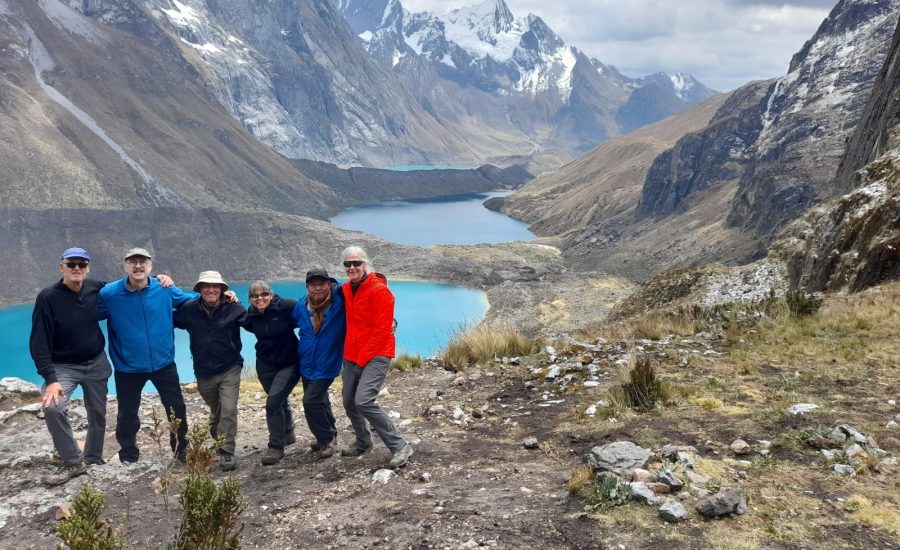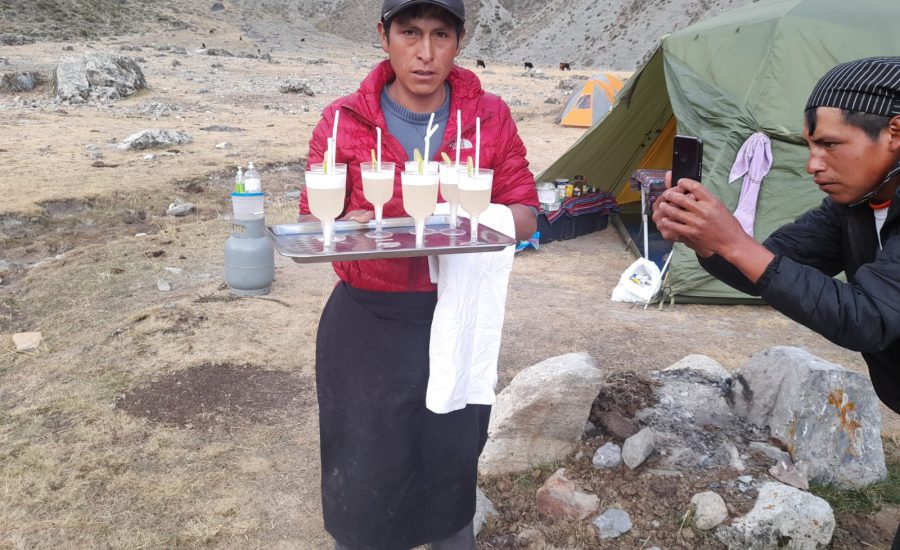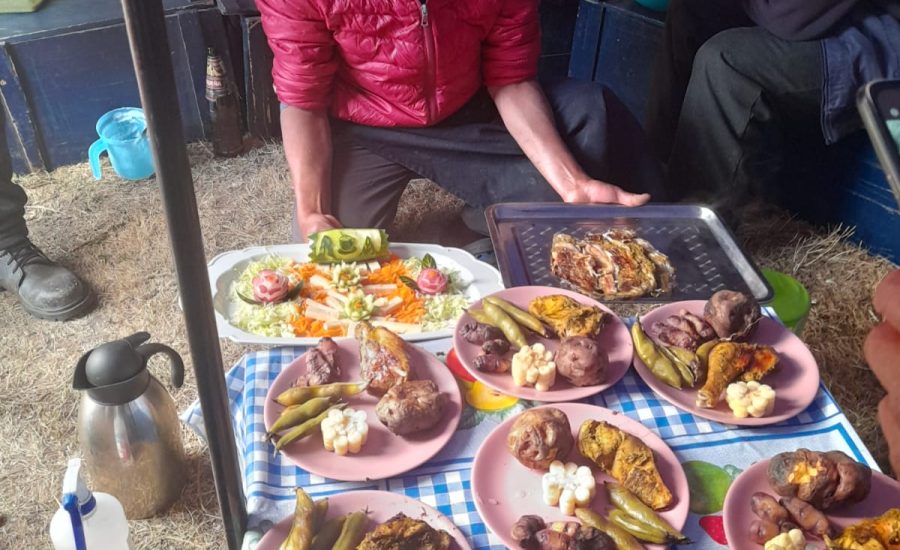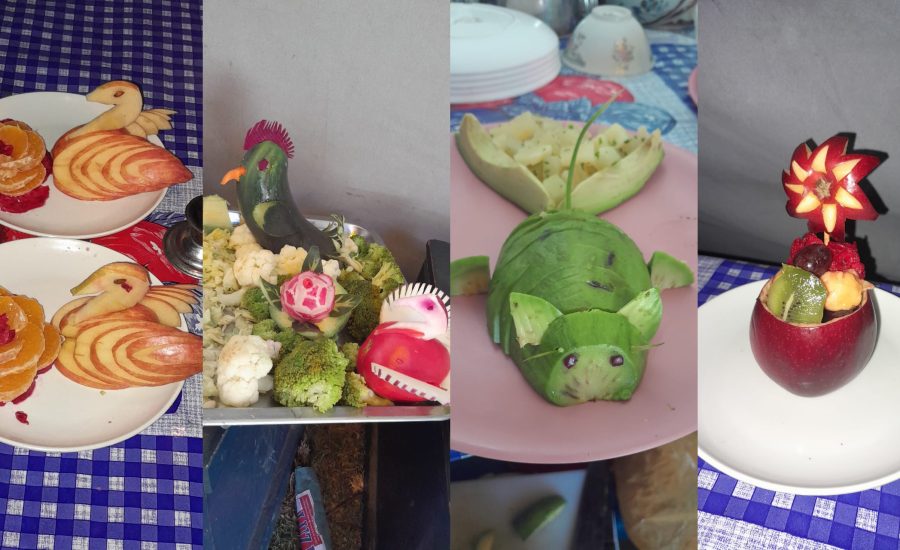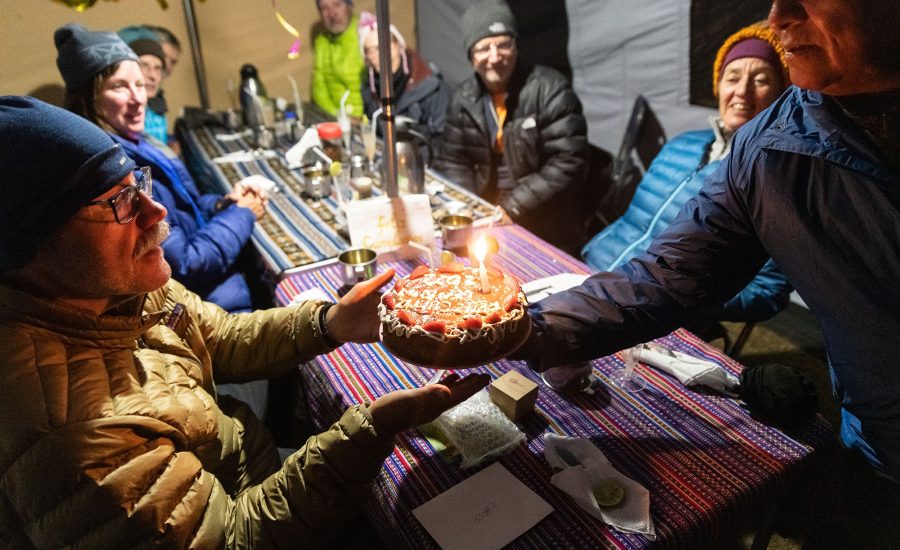 This itinerary is flexible, depending on local conditions, weather and physical condition, could change in our daily plans. times and conditions are approximate.
The Huayhuash is a mountain range in the Andes of Peru. Runs north to south, the main area that has some twenty summits develops in an area of ​​about 25 km, with a secondary mountain range of peaks of lower height to the west which has about 15 km long. Six of the peaks exceed 6000 m. Among the peaks stand Yerupajá (6617 m), the second highest mountain in Peru (after Huascaran 6768 m) and Siula Grande (6344 m), which achieved fame for the work Touching the Void of mountaineer Joe Simpson .
It is the second highest mountain range in the world in the tropical region after the Cordillera Blanca, immediately north. Although it is located 120 kilometers from the Pacific Ocean, the ridge is part of the watershed of the South American continent; the waters of the eastern escarpment to the river run
Marañon, main tributary of the Amazon.
In its 30 Km from north to south there are 7 mountains that exceed 6,000 meters and 7 mountains over 5500 meters. The area also houses dozens of glacial lakes of incomparable beauty (Carhuacocha, Juhuacocha, Solterococha, Mitucocha, Jurau, among others). Located about 50 kilometers south of the Cordillera Blanca. The area has a very small population, with a few scattered hamlets below the altitude of 4000 m (the snow level is at an altitude of 4800 m). The nearest villages are Chiquián (3400 m) and Cajatambo (3375 m).. In the region some mining activities are carried out, so north of the mountains there is a road consolidated land that reaches 4750 m above sea level. In 2002 the Peruvian Ministry of Agriculture declared the Huayhuash a 'reserve zone "and banned certain economic activities, including the development of mining.
DAY 1
Group arrives Lima airport and transfer to selected hotel.
Day 2
Drive Lima to Huaraz. We drive directly to the mountain town of Huaraz. The eight hour bus journey and drive borders Peru´s unusual desert coastline for over 100 miles before climbing to the mountains. About 3 ½ hours on Pan American Highway (paved) to Barranca for lunch. The best place to eat is "La Gaviotas." It is on the coast, so passenger can stretch and have a nice view of the ocean.
Then 3 hours to pass of Conococha at 12,800 feet where you have views of the Cordillera Huayhuash range to the right (peaks from L. to R. are: Ninashanca, Rondoy, Jirishanca, Yerupaja Chico, Yerupaja Grande, Rasac [in front of Yerupaja, Jurau and Trapecio) and the Cordillera Blanca in the distance to the left.
Then another 1 ½ hours to Huaraz from Conococha.
DAY 3
Acclimitization Hike to Huari Ruins of Wilkahuaín. This is a fairly easy hike to start out with (5+ hours of hiking), which is good. Pyramid Expeditions will provide a guide for today and tomorrow. Best get pack lunch from Hotel Andino.
Walk from the hotel through the old part of Huaraz (the only street not destroyed in the 1970 earthquake. This in itself is interesting for the pax). Walk about 2 – 2 ½ hours to the ruins of Willkahuaín, mostly on paved and dirt road with occasional cars passing. There is some uphill, but it is gradual. Actually, in 2015 it is possible to drive to Wilkahuain, but the walk is fine. (Doesn't feel full of vehicles).
These Huari ruins are fascinating (inside burial and ritual chambers), especially if you have a good guide. Give guide a tip. Eat lunch at ruins.
Then 2 ½ hours steeply down on trail, through farms, to the town of Monterrey. It can be kind of tricky at very end. Make sure to go to the left of the bridge at the very end. Head through farms to the left, well before you arrive at bridge. (In 2015 we went too far right, and had to back track back up and down to left). Arrange for Pyramide bus to take pax back to Huaraz (only 7 km.).
DAY 4
Acclimitization hike to Lake Churup. Arrange for pack lunch, either with Pyramid Expeditions or the Hotel Andino. Transport included by Pyramid Expeditions.
Drive about 1 ½ hours north of Huaraz to starting point for Lake Churup hike. Road is rocky and not so good. Start hike at about 12,800 feet and walk up glacier moraine for about 1 ½ hours. Then tricky rock section where pax climb steeply alongside stream. In 2015 there were new, fixed cables for the pax to pull themselves up on. These were new, in good condition. While it is not exposed, it is tricky. There are 2 sections with cables. Let pax know it is tricky, pulling themselves up, needing good foot holds, etc. Arrive after 2 ½ hours (or 3 if pax go slowly) to Lake Churup, at base of Churup glacier, 14,700 feet. Eat lunch here. Return is less time. With driving time this is a full-day excursion.
Let the pax know that this is a tough day. They will be tired since it is a tough climb for having just arrived at altitude, and also we do not have any trekking like they will experience this day (I am referring to the rock "scrambling," all-fours part of it).
DAY 5
Drive to Llamac, walk 1 hour to Pocpa and Camp. Five-hour drive: 2+ on paved road to Conococha and beyond. Go up to about 14,500 feet. Paved all the way to Chiquian. Then after the town of Chiquian (lovely, old town, nice to explore. Good alfajores in a local bakery.) Go down @ 5000 feet on winding dirt road (descent starts before Chiquian). 1 hour to river from Chiquian and have lunch on a nice grassy spot by river. Then up 1000 feet, 1 hour to Llamac. (Narrow dirt road from Chiquian to Llamac). Beautiful rock formations on this section of the road. Walk 1 hour up to lovely town of Pocpa, mostly on road but cutting the road with trail sometimes. Camp Pocpa, 11,300 feet.
DAY 6
Pocpa to Matacancha. Heading east all day. The road now goes from Llamac all the way to camp at Matacancha, and there is some traffic, not bad, 6-8 vehicles. It is worth walking this day, even if there is a road, for acclimatization. It would be too much to have pax go over Cacanampunta Pass on their first day.
This day is on the mining road, with occasional cutting of road switchbacks via steep up trail. There are occasional vehicles associated with the mining company that pass by. 2 hours up to lunch at Puente Sacog, just before the mining community of Palca. After lunch another 2 ½ hours gradual up, passing MC-labeled archeological sites (Huari). All walking is on road and mostly you can't see the sites from the road. Pass small community of Rondoy (few houses on left and right) and continue on to Matacancha to camp. (There are 2-3 shortcuts in the first part of the day, that is, cutting steeply up through road switchbacks.) On the way to camp can see the peak of Ninashanca, with glaciers, on the right. Camp at 13,600 feet, just at the pass of the trail that winds up to Cacanampunta Pass. Can be a windy camp.
DAY 7
Matacancha to Meadow near Mitucocha. Very cold AM. Sun does not hit camp til about 8:30 or 9 am, so it is a cold breakfast. Today we go east and then start south.
Today we cross our first pass, Cacananpunta (15,456 feet), crossing the continental divide. Steep up out of camp on zig-zag dirt rocky trail into the rocky cliff area we can see above us. Good grade of switchbacks. Many steep switchbacks for about 1.30. Then there is one long switchback (only half, a "zig") from Left to Right and halfway through is a steep down (10 minutes). Just before this steep down we are on a knoll where we can see ahead to the zig-zag UP to the top of the pass). 1 hour steep to the top (Total 2 ½ hours from camp, or 3 slowly). The trail is rocky and steep, making it one of the harder passes of the trip. Lots of wind and often times there are condors at the top of the pass. Can see Ninashanca on most of the ascent, but cannot see Huayhuash range from top of pass. Can see long, white peak off to north, called Huarapasca. Have to go slightly down from pass to see mountain views.
Steeply down pass on the right side about ½ hour. Have lunch somewhere near here.
From here you have a choice, to either continue on the main trail, or cut across to right on secondary trail (this trail is marked on the map, so many do this). It is best to do the secondary trail. It is now used by most groups, saves time. The secondary trail is shorter, but more like an animal trail (not obvious). It is marked on the Diaz map though. After this initial ½ hour down from the pass, go up for ½ hour with views of Jirishanca on right, Yerupajá Chico in back and Jirishanca Chico on left. Then down ½ hour and up again. The trail is narrow and more like an animal-grazing trail (sometimes feels non-existent). Then slightly up to the top of the lomo where you have your first view of Mitucocha. At the very end you go around the knoll in front of you (to right) and steeply down to Mitucocha. (So, then, this whole secondary trail section you could say is "undulating"…first up, then down, then up, then down to camp).
Before arriving camp, do a slight detour to small ridge on right for an overview of Mitucocha. Then come down to camp near the fork of the trail that goes to Carhuac pass, in a large meadow. Fixed bathrooms here, we were forced to camp here and not allowed in Mitucocha. Reason: Too much garbage and fish population is dwindling.
The mountains we can see from the lake are (from left to right): Jirishanca chico, Yerupajá in back, Jirishanca grande, Rondoy, Ninashanca. Great views. Tell the pax we see these same peaks, but from the other side, on our second-to-last night at Jahuacocha (just for perspective).
Camp 13,700 feet at meadow, at the trailing crossing to go up to Carhuac pass.
DAY 8
Meadow near Mitucocha to Carhuacocha. Another cold AM. Sun doesn't hit camp til about 8:30 a.m. if you are camped at Mitucocha. But at open meadow area sun hits earlier, abourt 7 a.m.
There are two options on this day, the "regular" donkey route, or an alternate cross country route. It is possible to break the group up into two. The alternate route goes directly above the far end of the lake and is much closer to the mountains, and higher (reading at 16,040 feet). It is somewhat cross-country, no "real" trail, but more cow trails, ichu grass and some loose shale. A harder, higher pass only for the fit and feeling good. The consensus in 2015 is that the views are not necessarily better, so save the option for the next day. Comment: good to do Carhuac pass and save energy for the next day, which is an incredible alternate pass to do.
The normal, "donkey" route is Carhuac Pass (15,150 feet) and this is very gradual as far as passes go. Start up valley to right. Go steeply up for ½ hour, then the pass is gradual up pampa most of the way, slowly 2 hours up to get to the top of the pass (so 2 ½ total up). It gets a little steeper at the end, but not much. View from the top of the pass, from R. to L.:
Jirishanca, Jirishanca Chico, Yerupajá chico, Yerupajá, Siulá, Siulá Chico, then Carnicero (white, round peak in back). Can also see the Raura range and the long glacier of Leon Dormido. Limestone gives way to shale at the top of the pass.
Then again gradual down pampa 2 + hours to Carhuacocha. (13,737 ft.) Lake is huge, great camp on L. side of lake high above lake. Great view. We walked down from pass about 2 ½ hours to a large shelf overlooking the lake. This is a great spot for lunch, great lake view (no tables, just on grassy shelf). This means most of the day's hike is done by lunch. Another option is to have lunch ½ hour down from pass (with tent, tables, etc.).
From our camp we see: Siulá grande, Yerupajá grande and chico, Jirishanca chico.
"Note: "Carhua" in Quechua refers to a type of black earth found in the area. "Cocha" is lake of course.
DAY 9
Carhuacocha to Huayhuash on more challenging pass.
NOTE: This is becoming a normal route. Plenty of groups on this trail.
Alternate, more challenging option. This is an amazing trail, absolutely beautiful with 3 lake overviews and worth it if group is fit. It could be the hardest day of the trek (one of them) but rewards make it worth it.
NOTE: We used to camp at Lake Carnicero (beautiful) but the communities no longer allow it.
Cross bridge (here guide pays 25 soles pp, just to go on this trail). Walk 1 hr. around lake, then 20 min up to house. (Familia Carvajal).
Then continue up on left side of Siulá stream, usually walking very close to stream, gradual up. Pass a little lake en route. Arrive at large lake of Siulá after 2+ hours, with views of Yerupajá and Siulá (Siulá was climbed from the opposite side in "Touching the Void."). 14,400 ft. at Lake Siulá. Here leave packs at base of moraine and go steeply up the glacier moraine….it is steep, but takes about 15 min only. Over that big moraine is another newly-formed lake, which you can look steeply down into. It's a bright glacial-green color, and again the view over the steep moraine is dramatic (sometimes avalanches that go down into lake).
After coming down moraine continue 20 min. gradual up trail and then steeply up for 45 min. to "Mirador." This is a high ridge, where we overlook the 3 lakes, total 4 hours to here from camp. Views are stunning.
After el Mirador, continue about 10 min more steeply up, then ½ hour across an open pampa. Then again another ½ hour steeply up a rocky trail. 5 ½ hours total from camp. From Quesillococha pass (15,840 ft). see L to R: Peaks of Santa Rosa, Trapecio, Jurau (double peak), part of Carnicero, Siulá and Yerupajá.
Have lunch on top of pass. Crew can carry it, hot tea, etc.
Descent: Steeply down 10 min, then gradual down through boggy peat area to Lake Carnicero. We see mountains up close here (Trapecio – flat peak, Jurau- double peak, Carnicero with lots of snow), Siulá Grande then Siulá Chico. Then down to Huayhuash farms. Huayhuash camp at 14,200. Total 2 or 2 ½ hours down.
We could use bathroom tent here.
8 am to 4:30 pm. Long day, best views. Stunning.
Normal pass of Carnicero: ½ hour down the valley. You have to get on the right side (other side) of the river and there are two options for this: Hop across the boulders at same spot as day before, right after leaving camp. However the boulders can be icy and slippery in the early AM. To avoid this possible risk, we went 10 min down valley and then crossed one-by-one on horses in knee-deep water. This takes time to get everyone across, but is lots of fun!
Then after about ½ hour total down from camp (with a steep up section for a little bit), turn south (right) and head steeply up for 45 minutes. Go on the trail on the left-hand side of this valley (there is another trail on the right, which goes to the pass too, but the difference is you have mountain views from the left). After that it is mostly gradual up to pass of Carnicero (15,100 feet) in a wide valley with many sections of paved Inca Trail. (Fascinating! Can see where they built up the trail on the side to make it raised. Only a few sections are in good condition because of so many pack animals over the years, but it is clearly Incan road for a long distance.) Pass by 2 lakes en route to pass. So, 2 hours up Inca road to first lake at 14,893. Then steep up to right for ½ hour more to pass. Just before pass you have views of the following peaks, from R.to L.:
Siulá, Carnicero, Trapecio, Juraú,
So, this pass is longer than Carhuac pass (say total 45 min steep, then 2 ½ to pass).
From the pass 1 ½ hours down to camp. After pass, start down for a little bit, then there is a short section of up between 2 more lakes, then down to Carnicero Lake camp. Look for natural peat deposits on left, on way down from pass (we saw a llama train carrying loads of peat from this place). When you arrive with a good view of Carnicero Lake (can see the peak of Yerupajá) and are ready to descend to the lake, be careful that pax take the right trail down, and not straight on the main trail to the community of Huayhuash. From this point it is still ½ hour to camp. This is a stunning camp, our closest one to any lake. There is another stream crossing (rock-hopping) just before camp.
The views above the lake are: Peaks from R. to L.:
Jirishanca, Yerupajá Chico, Yerupajá, Siulá, Carnicero, Trapécio and Juraú (flat peak)
[Called "Carnicero"…which is "meat-vendor" in Spanish, because this place is known for its quantity of sheep and cows, where the locals would walk to to buy their meat.]
DAY 10
To Viconga Lake, camp beyond (14,550 feet). Start up to the right out of camp. Cross stream on rocks, then about 2 ½ hours up wide valley to top of pass, again on a lot of Incan trail sections (pretty dilapidated). This first bit is steep, and on the way to the pass can see these peaks, R. to L.: Carnicero, Juraú, Trapécio, Pushkanturpa. After the first steep bit, it is mostly gradual until the last ½ hour is up through a talis field, so it is steeper and rockier walking. Portachuelo Huayhuash pass is at 15,733 feet. From pass: View of Cordillera Raura on left side. The big, flat glacier on the far left of the Raura range is the "Sleeping Lion (Leon Dormido)."
Total 3 hours to pass, then 1 hour down to pampa and corral for good lunch spot.
Then 30 min more gradual down to above the huge lake of Viconga. This lake was dammed about 30 years ago by the Peruvian govt., and the water is used for hydroelectric power that supplies areas to the south, such as Cajatambo and surrounding area. (The turbans that make the power are near the coast). The water is used both for power and for irrigation. About 70 km. from Lake Viconga there is a canal that siphons water to the hydroelectric plant lower down.
From the top of the lake the trail winds around the right side, and take the higher or the lower trail depending on the water level (the higher trail has ups and downs). (If the level is low, it's better to take the lower trail because the upper one ascends too much and can be avoided.) It's about 30 minutes to the notch above the lake on the southwestern end, and then another 20 minutes steep down to camp.
NOTE ABOUT HOT SPRINGS: It is best to camp in this lower camp IF pax want to go to hot springs, but make it clear it entails a hike of 1 hour, up and back.
Even so, from this camp the hot springs are 20 min and then 40 back up. There are 3 pools, cold beers, cokes, etc. 2 large pools and 1 small. Report from the 2 pax who went is that they are "hot enough."
So it is a commitment of another hour's walk to go and come back from hot springs. We do NOT camp near the hot springs. Only 2 went in my group, and they went on horseback, with a crew member.
Another option for camp is Maybe go up another ½ hour up the valley to camp (check with your guide to see which camp you will be at, so the pax are forewarned about this possible extra ½ hour up at the end.) Going up farther gives you an edge on tomorrow's pass, the highest one of the trip. Can see peak of Cuyoc up the valley on the left and Pushkanturpa on the right. Tomorrow's pass goes to the left (south) of Cuyoc. We are now heading west again, and are at the south end of the whole range.
DAY 11
Over Punta Cuyoc Pass to Guanacpatay River (14,000 feet) Today's sun is late arriving camp (arriving after 8 or 8:30 AM). This is one of the longest days on the itinerary (along with Day 15). And it is beautiful! Continue up the valley, steep and gradual both. 2 hours to pampa and break. 1 more hour to the top of the pass, which is fairly steep all the way. 3 hours to pass, 16,603 feet. The trail is fairly loose dirt, especially going down the other side. [Look for anqush plants on this pass – "oreja de venado". This is the only plant life towards the top of the pass.]
From the top of the pass we look directly across to great, close-up views of the glacier of Cuyoc. On pass we see:
Sarapo Grande (pyramide peak), Siulá Grande (rounded peak behind), Yerupajá, Rasac (triple peak) and on left side are Huacrish and Saqra. Can also still see el León Dormido of the Raura range.
The pass is dusty and can be very windy, with small "tornadoes" of dust. Probably the best view on top of a pass so far. (2005: We saw a spectacular avalanche coming off Cuyoc, right in front of us. It was almost "too close.")
Going down: The first 45 minutes are tough: It's steep, windy, loose dirt trail and people can slip easily, so go slowly. Not exposed though, just slippery. Flat peak in distance is Trapecio, and curved peak is Siulá.
Have lunch at the end of downhill, at the far end of the pampa (15,442 at lunch). Then another 2 ½ hours down the Guanacpatay valley to camp near the river. There are a few steep sections, but mostly it's gradual along the pampa. At the top of this valley there are amazing volcanic/igneous intrusions which stretch all across the top of the valley. The geology on this whole day is significantly different…a change from sedimentary to igneous and volcanic, even some hexagonal basalt columns near the top of the pass, just coming down from the top. The first part of this valley walk is on left side of river, then cross to right for easy, fairly flat walking. A nice way to end the day.
Again, controlled campsite at Guanacpatay with fixed bathrooms. Had to work hard to convince them to let us put up our own bathroom tent.
NOTE: There is another option for the end of this day, which groups are now starting to do. Instead of going down the Guanacpatay valley, we can camp at the high end of the valley. Next day we can go over the Santa Rosa Pass (NOT the San Antonio pass, which many groups do, and is apparently harder and steeper than Santa Rosa). Lucio claimed everyone in our 2015 group could have done this. We opted not to.
Description (this would be short cut on Day 12 just over the pass and down to Lake Jurau, versus going down valley and then up again. We also back track down the valley we go up to get to Lake Jurau.
2 hours steeply up. At top of pass great views of all 3 lakes. Come down past Lake Jurau
This is an option where the group cannot be split. In other words, all camp together at high end of valley and do the Santa Rosa Pass the next day OR all camp together lower down at Guanacpatay and hike the long way around.
DAY 12
To Lake Juraú (14,200'). Gradual down 1 ½ hours to high above the confluence of the Guanacpatay and Huayllapa Rivers. Out of camp continue down past the houses with corrals. [First cross to left side of Guanacpatay River on stones, then after 1 hour cross again to right on dirt/wooden footbridge.] Once you get to the river confluence you are high above both rivers, on top of some waterfalls that we will see on descent to Huayllapa [maybe @ 800 feet above.] Sit on some very large, flat stones and enjoy the view. 13,764 ft. From this area you see the following peaks, from R. to L.:
Juituhuarco, Rosario, and Caramarka. Can see Yerupajá way in the back.
Descend 45 min. steeply down to the Huayllapa River. The trail zig-zags down about 450 feet to 13,350, and then you are on the main trail going gradually up the valley. About 1+ hours gradual up to lunch
Then 1 ½ hours up after lunch. There are a few steep up sections towards the end. All to the right of the river.
NOTE: We are forced to camp at the far end of the valley now, so glacial views are not as good as a bit lower down, but less windy here. We could use our toilet tent here. So, can be in camp by 2 or 2:30. Nice leisurely day and gradual up in the afternoon (with one steep up before camp, but otherwise gradual).
Peaks in camp (or just below camp), R. to L.:
Trapécio (flat top glacier), Juraú (above lake. The big moraine hides the lake), Sarapo (north and south Sarapo peaks: 1) black, 2) snow-capped), Yerupajá, Rasac (on left with 3 peaks).
You may have a crew member who worked with the BBC film crew of Touching the Void in 2002. If this is the case, the pax really enjoyed their personal accounts. 60 arrieros, 200 burros, 20 staff, 22 days filming.
DAY 13
Day Hike to Lake Sarapo from Camp. Pachamanca on this day. All options can have lunch in camp, as they want, and Pachamanca is early dinner. 3 options for this day, which really serves pax and needs well
1) Rest in camp
2) Do excursion to Lake Jurau (can go steeply up to R. side of lake, where the optional Santa Rosa trail descends. Up moraine and above the lake, then down to lake and up to another viewpoint. Then down to L side and down to camp, so this is a loop hike – not up and back- leisurely 2+ hours. Beautiful lake.
3) Go to Lake Sarapo, which is a fairly long, full hike. It is not easy-going trail (mostly moraine) and is hard negotiating. Can go first steeply up the moraine just above camp (below Jurau peak) about 20 minutes to Lake Jurau, 14,359.
From Lake Juraú, have to cross stream at mouth of lake (rock-hopping) and continue north to Lake Sarapo, about 3 hours to arrive at the lake, with a steep uphill at the end just before lake. (note: There are two choices when arriving the lake: Going straight and not so steeply up to the lake itself, OR go steeply up and get high above the lake. The latter offers better glacier/mountain views). Great views of the above-mentioned peaks from Lake Sarapo. You can also see part of Siulá and part of the route of the famous Touching the Void climb (Only part is in view. Apparently you need to go to the base camp at the base of Siulá to get a fuller view.)
On this day have your crew point out: 1) The base camp for the film crew (big pampa just below Lake Juraú moraine which you see after descending from Lake Juraú en route to Sarapococha); 2) The base camp of the original 1985 climb (higher up from film camp, on left side of valley. Look for the huge stone that marks this base camp. There is a matching photo of this place in the book itself, when Joe Simpson comes "crawling" back into camp.); and 3) Camp I of both the film crew and the original climb. The filming of the crevasse scenes (which were in the original crevasse) is up to the right, behind the big black ridge in front of Yerupajá. In other words, we cannot see the crevasse or any of the rest of the Siulá climb from our vantage point, just the direction of it. We can see part of Siulá, but not the top, to the left of Sarapo North. Where we sat and rested above lake: 15,047.
So, with the Lake Juraú visit, total 3 ½ hours to Sarapococha. Then 2 hours down.
You can take a big snack and then have lunch in camp, say leave 7:30 and back by 1:00 or so.
DAY 14
To Huatiac, via Huayllapa OR camp in Hacienda near Huayllapa
TWO options for how to do the next two days
1) Do the longer day today, long steep down and then steep up to Huatiac after lunch. Long day.
OR
2) Do the descent to Huayllapa and camp near Huallayapa at the old hacienda and incorporate a visit to the head arriero Eulalio's home in Huayllapa. If you do this, then a long ascent the next day but totally doable. Then go to Cashpapampa the next day.
WITH EITHER OPTION there would be one long day here (either Day 14 Jurau to Huatic OR Day 15 Huayllapa to Cashpapampa. It just depends on how group wants to do it.
I prefer the second option because it incorporates a cultural aspect with a home visit to one of our crew, and the pax get to camp in warm climate for a change. Both would add something new and different to break up the trip a bit. Pax who wanted to see the town of Huayllapa and visit Eulalio's could do this, OR even just rest in the hacienda. Make that an option.
Option 1: is long because we descend about 2400 feet, and then ascend 2400. Even though we do not go over a pass, warn the pax that this is one of our longer days. We have a long AM descent and then a long ascent in the PM after lunch. (So far our major ascents have been first thing in the morning, not in the afternoon after lunch).
Descend 3 ½ – 4 hours down to Huayllapa village. All down, some steep, but mostly gradual. This hike is lovely because the vegetation changes (lots of flowers, like snap-dragons and ortiga – stinging nettles – along the way) and many waterfalls, with the huge one coming off the Guanacpatay River, which you see after 2 or 2 ½ hours downhill (rest stop here). We can see where we were on the large rock formation high above when we walk the long way around to the Jurau campsite.
Then 1 ½ hrs. to Huayllapa. From the trail you can see an old hacienda, which is fairly dilapidated from the times when the hacendado was run off during the agrarian reform, but it still operates as a cheese factory that produces a fresh cow cheese that is exported as far as Lima. There is also a run-down, abandoned chapel up to the right of the hacienda, the original private chapel of the hacienda. We are on the other side of the river and it is a considerable side-trip to visit. Also the trail does not go through the town of Huayllapa. My group (2005) opted to go into Huayllapa as a side-trip to deliver some school items, but this adds one hour onto an already long day. I do not recommend it if you are going all the way to Huatiac on this day. Too long.
Huayllapa, 11, 790 feet.: Has a nice Plaza de Armas, their own hydroelectric plant and electricity since 13 years ago. They have a primary school with 100 students and secondary with 60. Town population is about 300.
Option 2 camp at Hacienda and incorporate visit to Huayllapa and Eulalio's home.
Option 1 continues: Ascend up the left side of the creek, steeply up for ½ hour to lunch in a grassy meadow.
Then ascend 2+ hours after lunch, all steep up, relentless, to the pampas of Huatiac for camp. (when you hit the large, boulder area, somewhat "flat" then the tents are just beyond that on the rise). Huatiac is 14,239 feet.
Two camp choices here: nearer camp, which means fairly gradual (a few steep sections) to pass. If we camp towards the end of the valley then there is a steep up to catch the main trail from camp.
Views from camp: Peak on right is Juituhuarco, and then Diablo Mudo straight ahead, so we are camped essentially at the base of Diablo Mudo (but cannot see our climb from this vantage point).
DAY 15
To Cashpapampa (14,500') via Tapush Pass. IF group chose option 2 on Day 14, then it is a 5 ½ -hour ascent to Tapush pass. This is a long ascent, but it wouldn't be as hot as doing it the day before in the afternoon and the ascent is only 1 ½ down to Cashpapampa, so total 7.5 hours walking time.
FROM HUATIAC: If at nearer camp then ascend somewhat gradually 3 hours (slowly) total to the top of Tapush Pass (15,719 feet). If at farther camp, farther in the valley, then the first hour is steep to catch the main trail, then gradual for 2 ½ hours….but continual up. There is an unused mining road that goes through this area.
Then 1-1 ½ hours steep down to camp at Cashpapampa. About 10 min down from pass you can see the Diablo Mudo climbing route WT used to do. Have your guide explain the route…look at it through binoculars.
R. to L: Diablo Mudo, Auxilio, Huacrish (big, 2 peaks), Sacra (small, black), Rasac (long ridge in front of Yerupajá), Yerupajá Chico (2 peaks), Jirishanca grande (big 2-peaks), Rondoy and Ninashanca.
To left is the Cordillera Huallanca and the far left is the Cordillera Blanca. Can also see Pampa Llamac pass, last day's hike out. Then down to camp at 14,900. (soft earth coming down this ridge-hike, so you can just sink down quickly…i.e. fun, down-hill hiking).
DAY 16
To Jahuacocha (13,300 feet), via Yaucha Pass (15,900 feet). Down about 20 minutes to cross over to start into the west part of the valley. Go up gradually, in pampa, for about ½ hour towards Yaucha Pass. Then steeply up for 1 hour, and another 30 minutes gradual up to top of pass (15,900 feet). So, about 2 ½ hours total from camp to the top of the pass. The uphill is a rocky trail through large boulders, good trail, dramatic, rugged rock scenery at top.
From the top of the pass go down about 15 minutes, and you have great views of (R. to L.): Yerupajá, Jirishanca, Rondoy and Ninashanca.
About 15 minutes later the peak of Huacrish comes into view, and then in 5 minutes Auxilio on the right.
About 1 hour very steep down from pass on very dusty trail, lots of zig-zags to pampa and lunch near a house and corral. Then 20 minutes gradual down through the pampa, and another 40 minutes on one long zig-zag down to Jahuacocha (that is just one big switchback, first off to left and then down the valley on a long right "zag"). From the top of this switchback you have a beautiful view of Jahuacocha, plus the following peaks, from L. to R.:
Rondoy, Jirishanca, Yerupajá Grand and Chico, and Rasac.
Beautiful dramatic camp. Again issue with fixed toilets.
DAY 17
To Llamac. 40 min lovely walk down the valley away from Jahuacocha. Then look for a little stone bridge crossing the aqueduct to the right. This is the trail fork. Go up (right) on this trail. The first 1 ½ hours have both gradual AND steep up sections. You go through lovely polylepus forest at times. Then you get to what feels like a "false pass" and from here it is 1 hour gradual up ("faldeando") to the real pass, "Pampa Llamac", at 14,019 feet.
So 3 hours to top of pass. Have lunch here and enjoy the great views of the Huayhuash range: From R. to L:
Diablo Mudo, Rosario, Auxilio, Huacrish (is comprised of 2 peaks), Sarapo (kind of "behind"), Rasac (in front of Yerupajá), Yerupajá Chico, Jirishanca, Rondoy, Ninashanca. Can see the Cordillera Blanca on the other side of the pass from the Huayhuash.
Down steeply 2-3 hours to Llamac. Sometimes loose rock trail. (There are two trails down, one is a steeper "short-cut" trail and the other is the one the burros take. Go on the burro trail. You wind around a little, but it is less steep). This downhill is kind of a grind. Dusty trail, can be very hot. Make sure pax stay hydrated. 10,600 in Llama, so 3,600 foot descent. Make sure pax are forewarned about this. People can be like "horses to the barn" and forget to drink, and really move down this trail. Must rest, drink. Have lunch in someone's home (using their living room).
Full 6 hours hiking, from 7 am to 1 pm. We left early because we still have the drive back to Huaraz. With drive this is a 7 am to 6 pm day.
Bus for crew, bus for clients. About 3 ½ hours back to Huaraz.