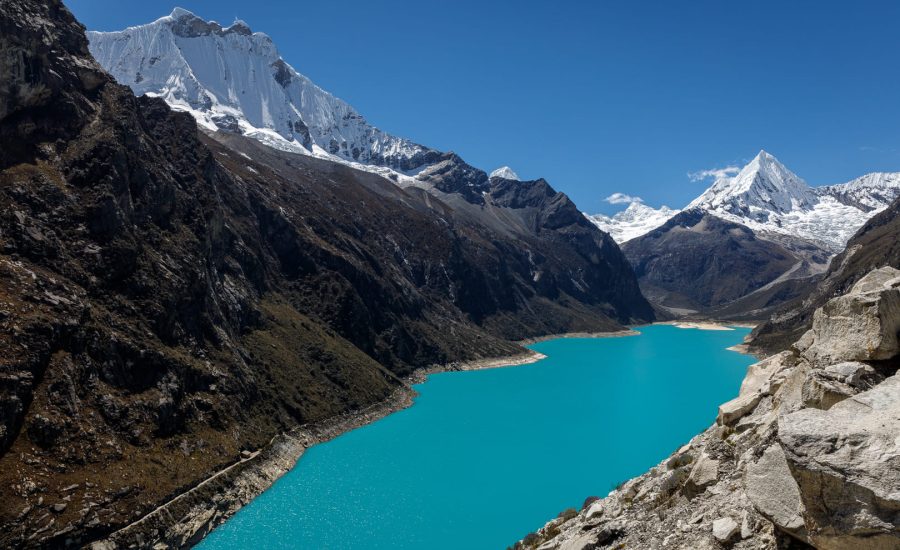 Duración: 09 horas aprox.
Tour to the northern part of Huaraz, on the way you can see landscapes and cities of the Huaylas Valley, next to the Santa river, the first stop is in the town of Anta to photograph the mountains of Huandoy, Huascaran, Chopicalqui, Copa, Urus and Vallunaraju, then continuing the tour through the towns of Marcara, Acopampa then we will have our second stop in the city of Carhuaz, which is characterized by its traditional customs and typical clothing, we visit the main square and the San Pedro de Carhuaz church and We will delight the rich ice creams made from typical fruits of Carhuaz and the Callejón de Huaylas. The trip continues north and visits the ancient city of Yungay (2500 m, above sea level), this city disappeared after the earthquake due to an avalanche from the Huascaran snowy on May 31, 1970, today called the holy field of Yungay, in this place there were only as Mute witnesses to this tragedy 04 palm trees and the image of the white Christ on top of the cemetery. Currently the new city of Yungay is located 1 km. To the north of the holy field, continue the tour towards the city of Caraz 2280 m above sea level. And then we begin the ascent by road affirmed towards the east side of the city of Caraz passing the towns of Tara and Paron, we will arrive at the Paron ravine and the Paron lagoon located 34 km away. and at a height of 4185 meters above sea level.
Parón It was the largest lagoon in the Cordillera Blanca, currently the volume of water has decreased and from there, on a day with a clear sky, you can see the peak of the snow-capped Artesonraju (paramount picture) Pirámide, Huandoy Norte, Pisco, Chacraraju and Paria .
Once we arrive we will take a walk bordering the lagoon where we will enjoy beautiful landscapes surrounded by queñuales (polilepis), lupines, ichus and orchids. After a short walk, we return to the city of Caraz for lunch, then to the city of Huaraz. End of service.